Pollen Count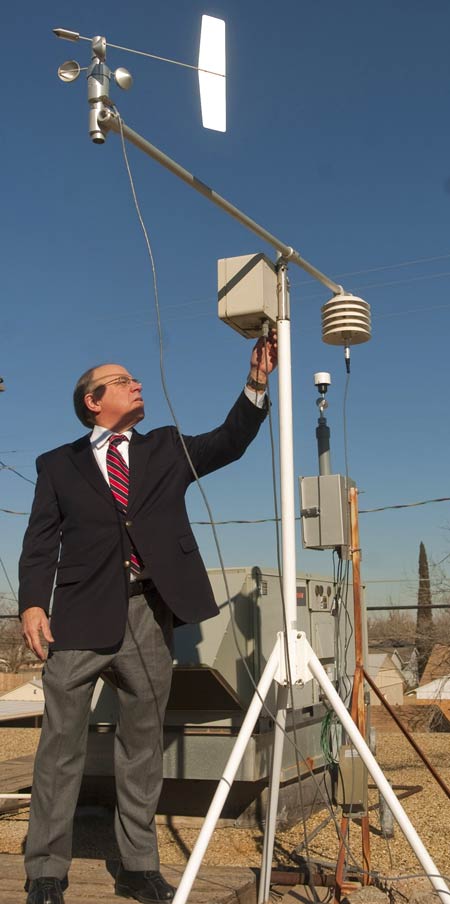 The Permian Basin's Only Official Pollen Counting Station
Our office is an official pollen counting station of the American Academy of Allergy. Asthma & Immunology & The Weather Channel. Our skin test and allergy vaccines are based on our continuous mold and pollen count survey. 24-hour air samples including respirable particulate matter PM 2.5 micron samples are obtained from the roof of our office and analyzed by a certified pollen and mold identification expert. It is the only such pollen count station in West Texas or New Mexico. Our dust/respirable particulate samples are analyzed in house by special laser software and computer equipment. We have found this helpful for residents in West Texas & Eastern New Mexico. It allows us to skin test with the proper antigens and correlate symptoms with pollen and mold exposure.
No such comprehensive ongoing study of airborne pollen, mold and dust has ever been done in the Permian Basin. Because Dr. Bray has over 30 years of experience in this area, we know this information helps us provide our allergic patients who need allergy injections with optimal therapy.
Current Pollen, Mold, and Dust Count
| | |
| --- | --- |
| Trees | LOW |
| Weeds | MODERATE |
| Grass | MODERATE |
| Dust | LOW |
| Mold | MODERATE |
Current Respiratory Viruses in the Community
| | |
| --- | --- |
| RSV | ABSENT/LOW |
| Flu (A) | ABSENT/LOW |
| Flu (B) | ABSENT/LOW |
Current WARNINGS
You can also see this information on The Weather Channel, Fox 24, Channel 7 and our Facebook page.